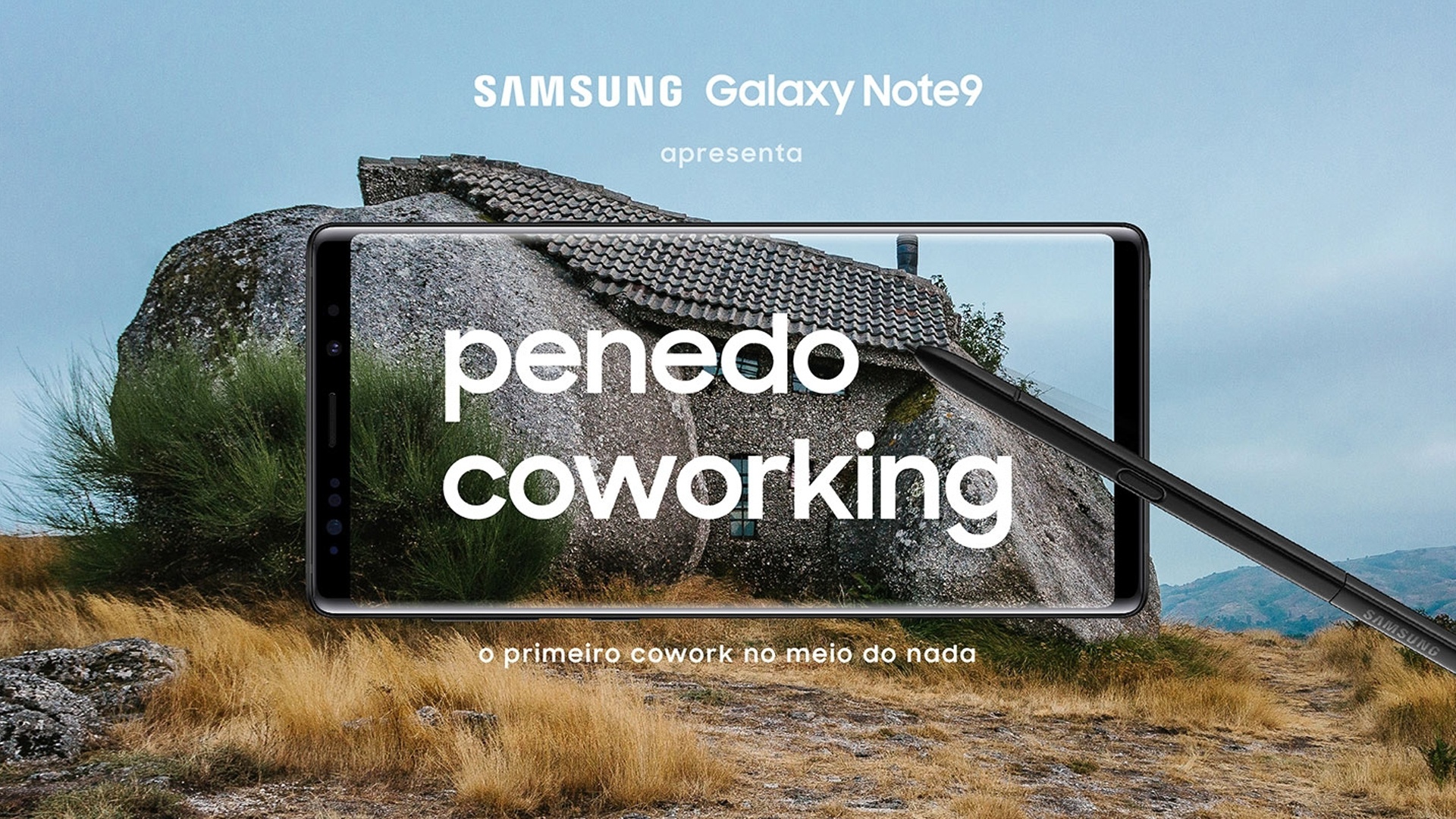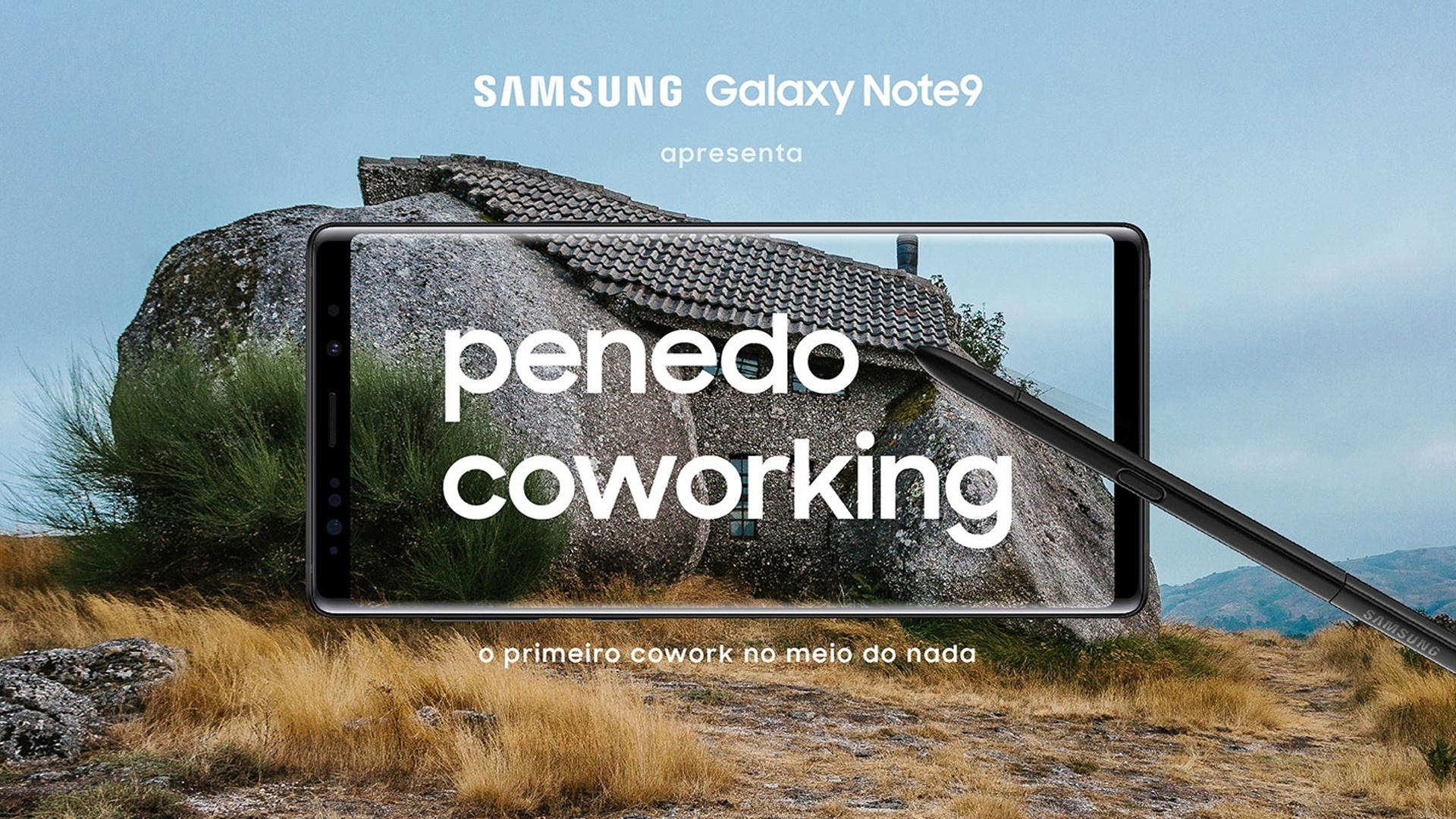 Galaxy Note Coworking
As part of the launch of the Samsung Galaxy Note 9, Samsung has created the first 'in the middle of nowhere' coworking space to demonstrate how smartphone features make it possible to work from anywhere.
This campaign, developed by UZINA, was held at Casa do Penedo, 10km from Fafe, which, due to its isolation, has become the ideal place to demonstrate that, with the right technology, it is possible to work from anywhere.
Under the motto of mobility and remote work, Samsung Portugal brought together five people from different desktops - a businessman, an illustrator, a presenter, a photographer and a journalist - working for two days at Casa do Penedo equipped with a Samsung Galaxy. Note9 each, a monitor and Wi-Fi network.
The experience of these five guests has been documented in a number of videos according to smartphone-specific features, which are intended to prove the trend that work is less and less a fixed, physical place where we go daily and at set times.
The concept of the campaign was conceived and implemented by UZINA and ZOF, respectively, with the creative direction of Susana Albuquerque.